Elenco dei corsi disponibili
Elenco dei corsi disponibili sulla piattaforma
L'acquisto dei corsi CISI School e IAS School vanno eseguiti separatamente
In questa pagina puoi trovare l'elenco dei corsi disponibili.
Se hai bisogno di maggiori informazioni puoi compilare il form cliccando qui.
---
Torna all'elenco dei corsi online
Corso online - PMP® Certification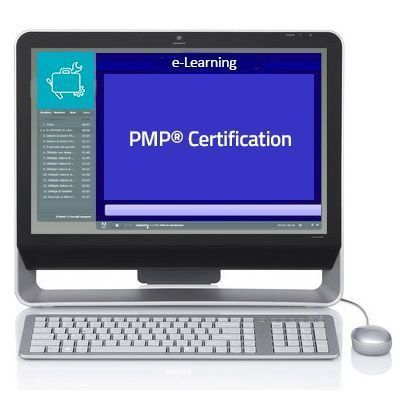 Descrizione:
Course Overview
The course is valid as 35 hours of Project Management Education.
The course covers new trends, emerging practices, tailoring considerations and core competencies required for a Project Management professional. Placing a greater emphasis on strategic and business knowledge, this course also includes a new section on the role of the project manager in both large and small companies.
Benefits
The globally recognized PMP® certification can help you land lucrative roles in IT, manufacturing, finance, healthcare, and other exciting industries. Certified PMP®'s drive better project performance and are often rewarded with substantial pay raises.
Eligibility
The PMP® certification (issued by Project Management Institute, Inc.) is an essential professional requirement for senior project manager roles across all industries. The course is best suited for: Project Managers, Associate/Assistant Project Managers, Team Leads/Team Managers, Project Executives/Project Engineers, Software Developers, any professional aspiring to be a Project Manager.
Pre-requisites
You should have a secondary degree (i.e. high school diploma, associate's degree or the global equivalent) with 7,500 hours leading and directing projects along with 35 hours of project management education or you should have a four-year degree with 4,500 hours leading and directing projects along with 35 hours of project management education.
Skills Covered
Work breakdown structure
Resource allocation
Gantt charts
Mathematical project scheduling models
Project cost estimating
Cost management
Engineering economics
Leadership
Course Content
Introduction
Professional and Social Responsibility
Project Management Framework
Project Management Processes
Project Integration Management
Project Scope Management
Project Schedule Management
Project Cost Management
Project Quality Management
Project Resource Management
Project Communications Management
Project Risk Management
Project Procurement Management
Project Stakeholder Management
Appendix: PMP® List of Knowledge and Skills
What are the PMP® Certification eligibility requirements?
The eligibility requirements for PMP® certification are:
Nongraduates:

Project Management Experience: 5 years/7500 hours
Project Management Education: 35 hours

Graduates:

Project Management Experience: 3 years/4500 hours
Project Management Education: 35 hours
Disclaimer:
PMI, PMBOK, PMP, PgMP, CAPM, PMI-RMP, PMI-ACP are registered trademarks of the Project Management Institute, Inc.
What is the course certificate?
A certificate provided by Simplilearn (training provider) acts as proof to claim the 35 PDUs (Professional development units). The certificate testifies that you have completed 35 contact hours and hence eligible to receive the 35 PDUs.
Project Management Institute, Inc. has accredited the Simplilearn course.
What do I need to do to unlock my course certificate?
Complete 85% of the course
Complete one simulation test with a minimum score of 80%
Obtain a successful evaluation in 1 of the projects
How to take a PMP® Certification exam?
To reach the PMP® Certification you have to pass an exam.
Information about PMP® Certification assessment methods and fees is available on request.
Training provider
Simplilearn.